I noticed something interesting... lately, all of my posts have been dessert related. At first I thought that was a bad thing, and then I came to my senses. If there is one thing that I noticed has changed since getting pregnant, it's my sweet tooth. Normally, we don't keep many sweets in the house. I'll bake the occasional cookie or sweet bread and pick up some ice cream at the store, but it's not an every day thing for us. But recently, all I can think about is a new dessert recipe to try.
Last summer I got the Loveless Cafe Dessert cookbook and have been slowly making my way through some of the recipes. I don't know why it's taken me this long to get to the pudding section. Pudding is one of my favorite things. I love the texture, the flavor, everything and every kind. I also love all of the other pudding"esque" desserts like panna cotta, creme brulee, mousse, you get the idea... Without fail, when we go to Trio for dinner, I order the bittersweet chocolate pudding. And it never disappoints.

Anyway, back to the recipe. I adapted the chocolate pudding recipe from this cookbook and then made up a graham cracker crust and whipped cream. Everything about this recipe is pretty basic and simple, but still has so much flavor. The only thing I changed was the amount of chocolate for the pudding--I almost doubled the amount used.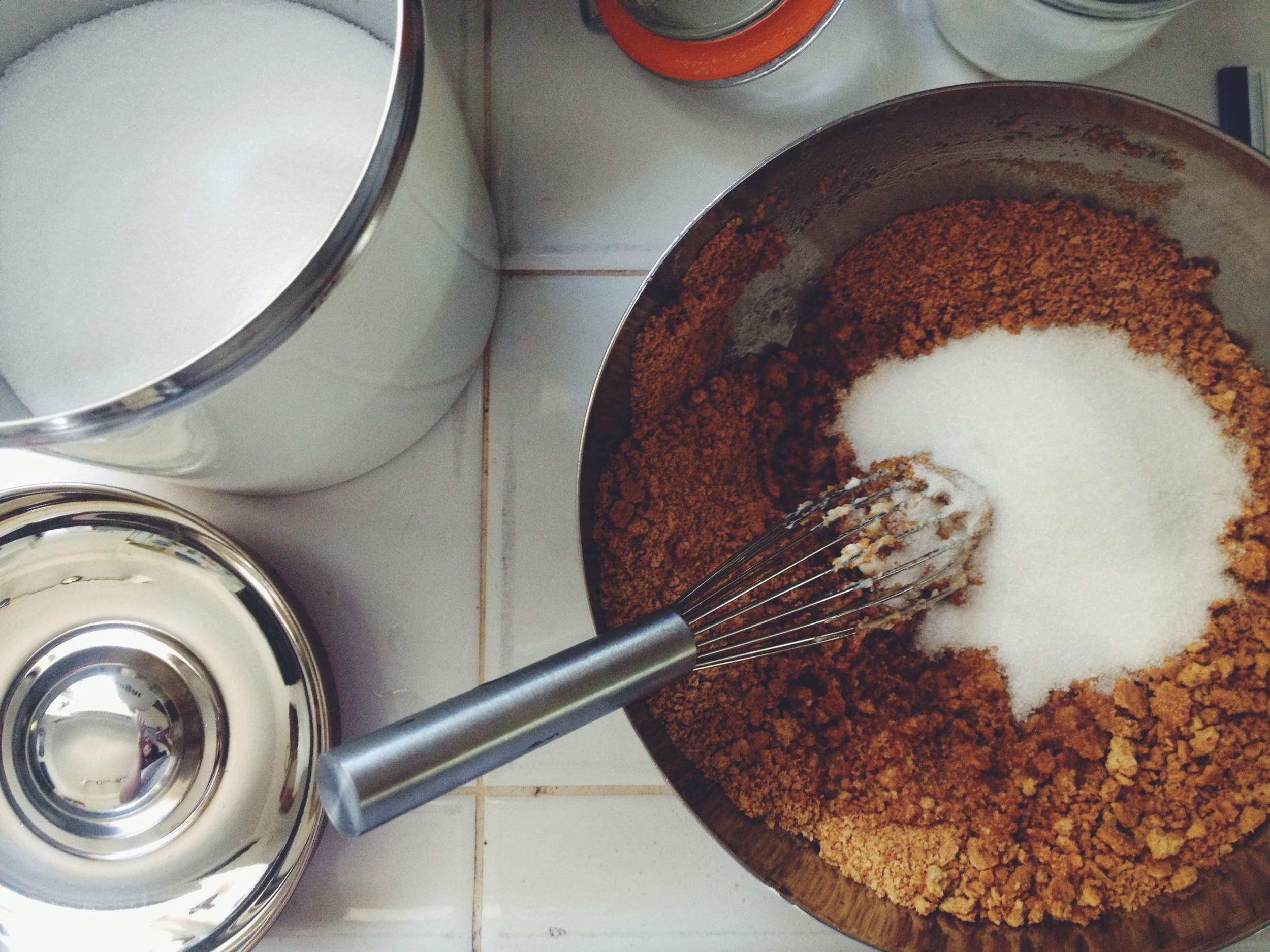 Graham Cracker Crust
you're gonna need...

12-15 graham cracker
1/3 cup of sugar
1/4 teaspoon of salt
5-6 tablespoons of melted butter

Preheat oven to 350 degrees.

Crumble the graham crackers into a fine dust. I did this by putting them in a Ziploc bag and rolling over it with my rolling pin. After those are good to go, put the graham cracker dust into a bowl and add the melted butter, sugar and salt. Mix together with a whisk, fork, your hand--whatever. After it's combined well, put it in a baking dish. I used a normal spring-form pan, but you can use a pie pan or whatever is convenient. Press the mixture into the bottom and sides with your hand or the back of a wooden spoon. After it's been pressed thoroughly, stick it in the oven for 10 minutes. Remove from the oven and let it cool while you make your pudding.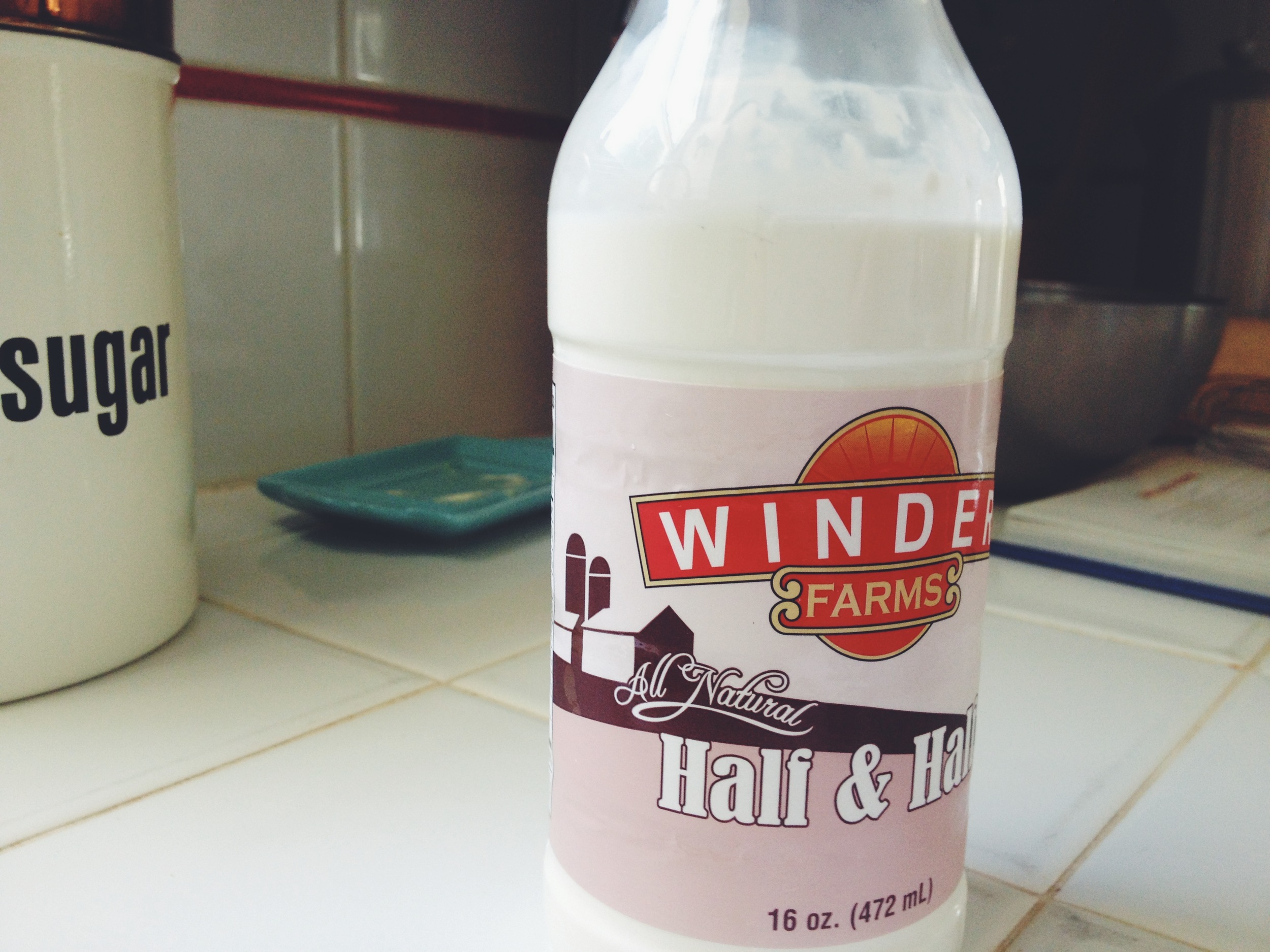 Chocolate Pudding
you're gonna need...
2 cups of half and half
2/3 cups of sugar
2 tablespoons of cornstarch
4 egg yolks, at room temperature
4 ounces of unsweetened chocolate, chopped into small pieces

In a small heavy saucepan, combine 1 3/4 cups of the half and half and the sugar. Slowly bring to a boil over medium-low heat, stirring to dissolve the sugar.

Place the cornstarch in a heatproof bowl. Whisk in the remaining 1/4 cup of half and half to make a smooth paste. Add the egg yolks and whisk until blended. To temper the egg yolks, gradually whisk in about 1/3 of the hot half and half in a thin stream to warm them. Slowly whisk the warmed egg yolk mixture back into the remaining half and half in the saucepan. Return to a boil over the medium-low heat, whisking constantly; continue to boil, whisking, for 1 minute.
Remove the pan from the heat and add the chocolate. Whisk gently until the chocolate is melted and smooth, making sure to scrape down the sides of the pan so that no streaks remain. Pour into the graham cracker crust and cover with plastic wrap, pressing right onto the surface to prevent a skin from forming. Refrigerate the pudding for 2 to 4 hours, until completely chilled.
Whipped Cream Topping
you're gonna need

1 1/2 cups of heavy whipping cream
1 teaspoon of vanilla

Whip together in a bowl using a whisk, hand mixer, or standing mixer until it forms stiff peaks. Don't over mix this, or you'll create a tasty butter...
Spread over the top of the pudding before serving and shave some chocolate over the top if you wish.
Enjoy!